Celebrating over 20 Years of the Best and Rarest Vintage Gypsy Guitars in the US
Download a PDF of our profile from a recent issue of the French magazine Vintage Guitare.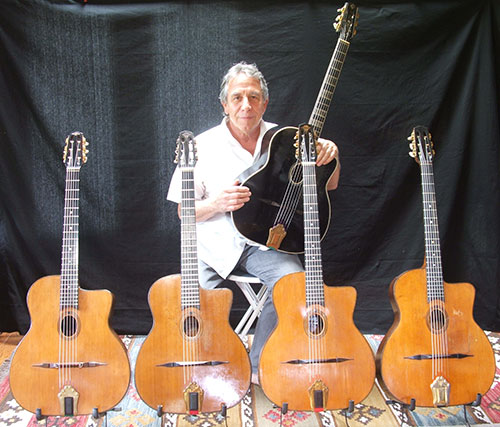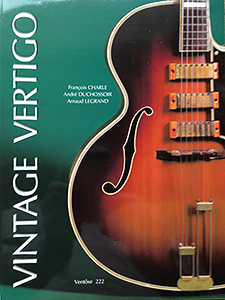 Here is a copy of a recent "Vintage Vertigo." Edited in France, it's 130 full-color pages. This gorgeous archival magazine is published by François Charle, Andre Duchossoir and Arnaud Legrand with articles on the Epiphone Zephyr Emperor, Harry Volpe, Mary Kaye, Post-War Selmer guitars, Gibson Electric Banjos, Thomas Dutronc's collection, 1939 Martin 00-42, Gretsch innovations, Mike Lewis, Gibson ES-250, Banjo Ukuleles, Fender Esquire, Parlor Guitars, Alvino Rey,Cherry Picking, Favino, Di Mauro, Jacobacci.