Celebrating 20 Years of the Best and Rarest Vintage Gypsy Guitars in the US
Download a PDF of our profile from a recent issue of the French magazine Vintage Guitare.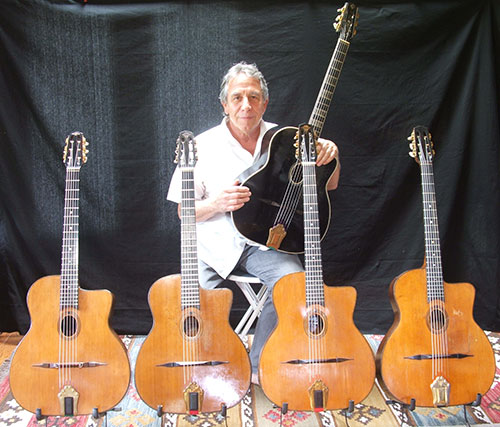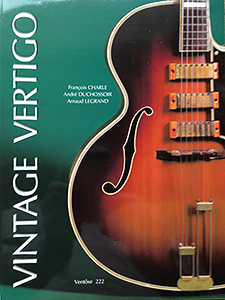 Here is a copy of a recent "Vintage Vertigo." Edited in France, it's 130 full-color pages. This gorgeous archival magazine is published by François Charle, Andre Duchossoir and Arnaud Legrand with articles on the Epiphone Zephyr Emperor, Harry Volpe, Mary Kaye, Post-War Selmer guitars, Gibson Electric Banjos, Thomas Dutronc's collection, 1939 Martin 00-42, Gretsch innovations, Mike Lewis, Gibson ES-250, Banjo Ukuleles, Fender Esquire, Parlor Guitars, Alvino Rey,Cherry Picking, Favino, Di Mauro, Jacobacci.
Patrick Saussois
I am very fortunate to have had the opportunity to purchase Patrick Saussois' Custom Lefty Favino. Jean Pierre built in 1986, custom inlaying his initials on the tailpiece and dedicating it to Patrick on the label.. Patrick passed away recently. He was the most famous Gadjo Lefty guitar player.
Instrumental in the promotion of many modern and famous players, as well as creating his own " Djaz" label. He was a dear friend.